Body-Mind Bridge Sessions
Old trauma will fade to black and white. 
It will become a vague memory that no longer hooks you emotionally.
-Shuna Morelli
Founder, BodyMind Bridge Institute
What will my BodyMind Bridge Session be like?
First, please know that you are more than welcome to schedule a call with me where I'll be happy to share a bit about the BMB method of healing and answer any questions you may have. It takes courage to open ourselves to healing and to work with someone new, so please feel free to reach out, get all of your questions answered, and see if a BodyMind Bridge session feels like a fit for you.
An overview:
We'll begin with an "Innerview," where you'll get to share what you would like to shift during our time together. This could be a worry or fear, resentment, or anything in your life where you're feeling stuck emotionally. You may also have a physical symptom that you'd like to address. The Innerview will last about an hour and we will work together to create an empowering intent for our session. 
After a short break, you can get comfortable in your favorite chair or your bed, and I will lead you into your deeper, healing mind through a gentle but powerful guided meditation. Here, you will be able to access your inner wisdom and discernment with vibrant clarity. If you wish, you can invite God, Spirit, or your Higher Power to assist and guide you. Throughout our session, you will be empowered to make decisions about how you would like to heal, change, and grow.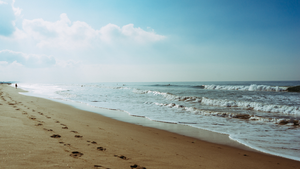 BodyMind Session Experiences
Releasing or softening of long-held anxieties and fears such as: 
Fear of abandonment  
Fear of trusting one's inner wisdom, discernment, and authority  
Inability to be comfortable in one's skin and "be my true self."  
Inability to access the full range of one's appropriate and necessary feelings such as anger, sadness, and joy.
Releasing or softening of physical symptoms such as: 
Erratic, stabbing back pain 
Muscle spasms in neck from stress 
Tightness in chest due to anxiety
Experiences of joy, connection with one's Higher Power in a unique and personal way, a sense of empowerment in one's healing journey—often for the first time, a new experience of freedom and lightness emotionally, mentally, physically, and spiritually.
The Details
We meet via Zoom so you can be in the comfort of your own home. 
Sessions typically last 2 hours. I suggest blocking off 2.5 hours to include time for integration, and self-care afterward. 
Session fee is $215 which includes a brief pre-session call, the Innerview, a guided session, and a brief follow-up call or text (your choice).
Questions? Feel free to text me at 817-726-6517 or email at info@heidilemusic.com. I'll be happy to chat with you to help you discern if a BodyMind Bridge session is a fit for you!
Client Experiences